You know what i really enjoy? Getting blocked by butthurt tumblrinas who think NG is their blog.
Hey @Zombiescapades66, thanks for being such a good sport.
Let's see how this all started.
First there was this newspost she made:

To which i replied with: If you don't like it, then leave NG.
She in turn sent me a PM.

Words of wisdom. I replied with: You sure? Cause it sounds like you're pretty butthurt.
One more PM.

Classy. Then she blocked me so she didn't get a proper reply from me.
Oh but she made sure she made a newspost about me.

I do believe she's reflecting her own insecurities onto me to feel better about herself.
Well that's all for tonight.
UPDATE: She made another newspost about me, this one's a real kicker.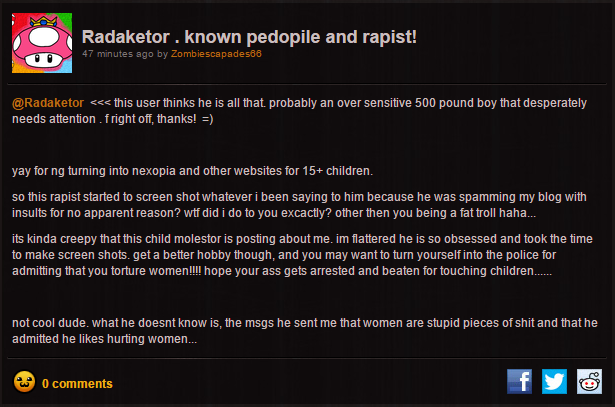 Keep 'em coming @Zombiescapades66, everytime you even mention me makes me patriarchal cock that much harder.
UPDATE: God damn, this chick must've made like, 15 newsposts in the last hour, here's her latest and hopefully last.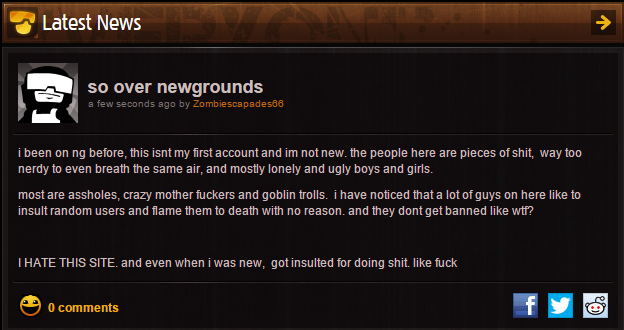 Looks like this is the end for good old @Zombiescapades66, good riddance.
UPDATE: And now this: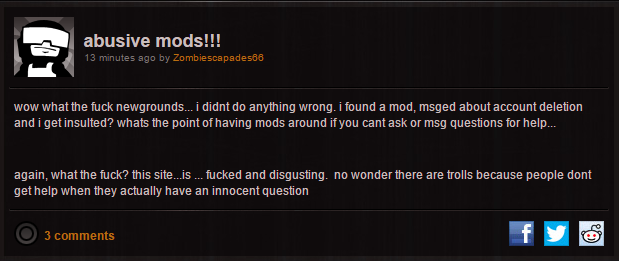 She wants to get mods to either delete my account or maybe she wanted her own account deleted, i'm fine with that but when you go to the comments section you see that she PM'd JRob instead of an actual mod and basically he "insulted" her in the PM, she then goes and calls NG mods abusive for no reason.
UPDATE: Yes, another fucking update, i swear, she makes and deletes newposts every 5 minutes.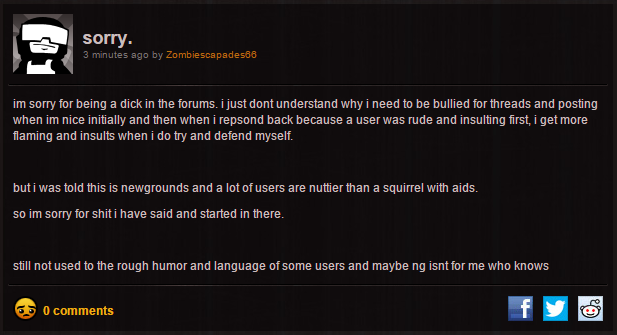 Looks like she finally learned her lesson, good for her.